HONG KONG STOCK MARKET RALLY KILLER
Hong Kong's Stock Rally Killer Is Back
This article first appeared in Bloomberg on 22 Sep 2017. As usual, BBTE Club comments are in red text.

Pay attention, anyone who's concerned that Hong Kong stocks are looking toppy: China Inc. is cashing in, and that presages a real test.
This month has been the busiest for share placements since June 2015, when the market had just started to retreat after reaching an eight-year peak above 28,000.
The Hang Seng Index is flirting with that level again after surging 27 percent this year.

So far in September, there have been five deals totaling $1.4 billion, either from companies selling new stock or substantial shareholders offloading stakes.
While the total remains well below the June 2015 high, the signs are potentially ominous: Hong Kong's benchmark gauge slumped more than 30 percent between the end of that month and its nadir in February 2016.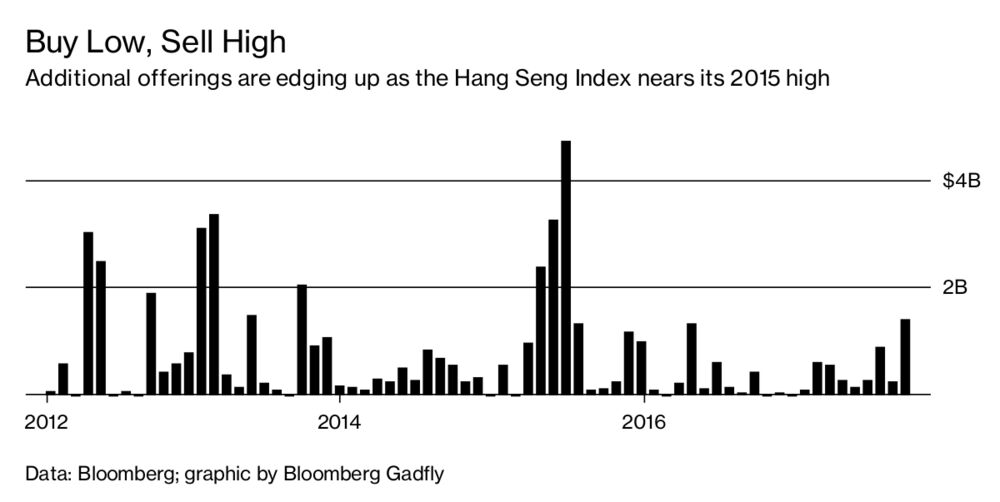 Market conditions are favorable.
Shanghai-based Fosun International Ltd., for instance, managed to raise $600 million selling China Minsheng Banking Corp. shares at a discount of only 5.5 percent.
Fosun couldn't have done this deal a year ago: Among 28 analysts that cover Minsheng, only five give it a buy rating, in part because the mid-sized lender's capital buffers are insufficient.

China Inc. is by no means shy about selling high. In May and June 2015, there were 21 additional offerings totaling $8 billion.
And why should they be?
Firms in cyclical industries such as steel, shipping and real estate are wise to raise extra equity when they're riding the crest of a wave.

Xiwang Special Steel Co., for example, is seeking HK$151 million ($19 million).
Shares of the steelmaker, which has a market capitalization of about $400 million, have surged 88 percent this year.
Developers are likely to be the most active.
On average, the 18 Hong Kong-traded Chinese property companies have gained 165 percent this year, pushing the sector's valuation to 11.4 times estimated earnings, almost on a par with more mature U.S. homebuilders such as DR Horton Inc. and Lennar Corp.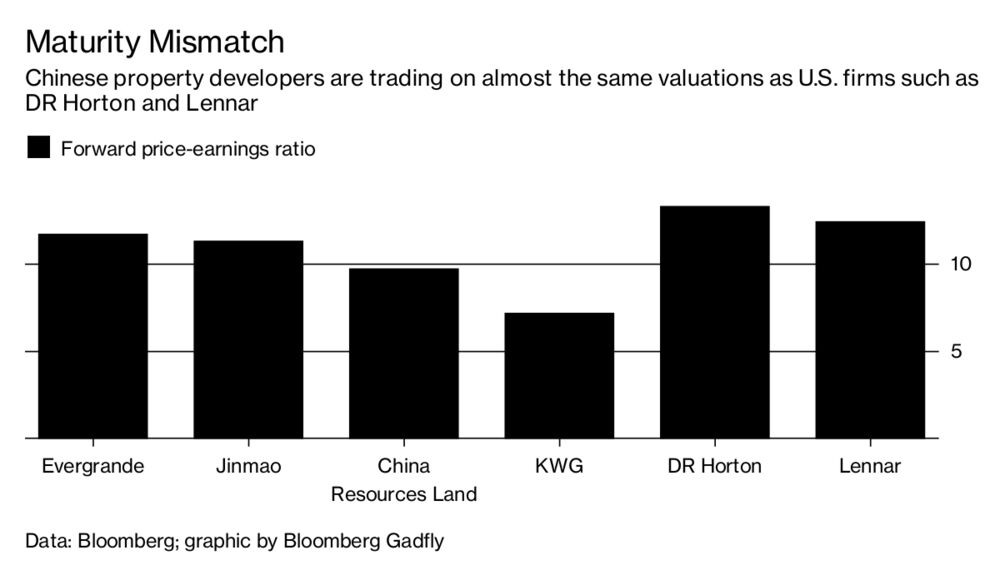 Chinese real estate firms need to replenish capital: They have an average debt-to-equity ratio of 96 percent.
Of the 18 traded in Hong Kong, six have already come to market, raising a combined $1.3 billion.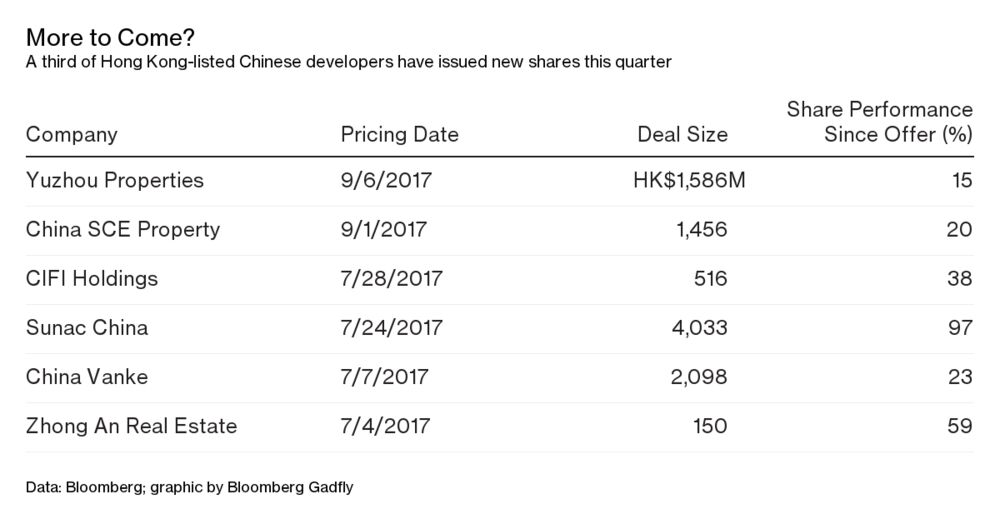 Logan Property Holdings Co. is seeking as much as $252 million in a top-up placement, according to terms cited by Bloomberg News.
Logan hasn't entered into any placing agreement and isn't in discussion with any placing agents, the company said in a Hong Kong stock exchange statement.
The residential developer raised $199 million in November 2015.

So far, fundraising by developers has yet to derail the advance in their shares.
Sunac China Holdings Ltd., for instance, returned 97 percent since its $516 million deal in late July.
But as the rally enters its late stage, we are more likely to see examples of management and substantial shareholders seeking to sell at the top of the market.

Watch this trend.
It may have an important bearing on whether the Hang Seng Index will consolidate above 28,000 and push on to further highs, or enter an extended retreat.

BBTE Club Comments:
The time horizon is likely important when one is riding a strong trend in the market like that of the current Hong Kong stock market rally.
All depends on whether you are a short or long term trader in assessing the risk and reward of timing your portfolio trades in line with the movement in the market.
You can definitely keep track of the Hong Kong stock market and its stocks movement via BBTE Club's proprietary TS and MP sheets for elite members only.
About Author
Comments are closed